Published October 5, 2020
Leading a Movement to Empower Trafficking Survivors
On February 23, 2009 I found myself starting life over with nothing. I was flying from London, England to Grants Pass, Oregon with my nine-year-old little girl and a couple suitcases to our name. I had just run from a world of underground human trafficking. As she pulled the little eye mask over her eyes and drifted to sleep, I cried. With my only plan to sleep on couches, get on food stamps and government housing and maybe find a minimum wage job, the waves despair crashed over me—over and over and over.
I'll go ahead and warn you: I'm going to share some tough stories. But I promise you, there's light at the end of the tunnel.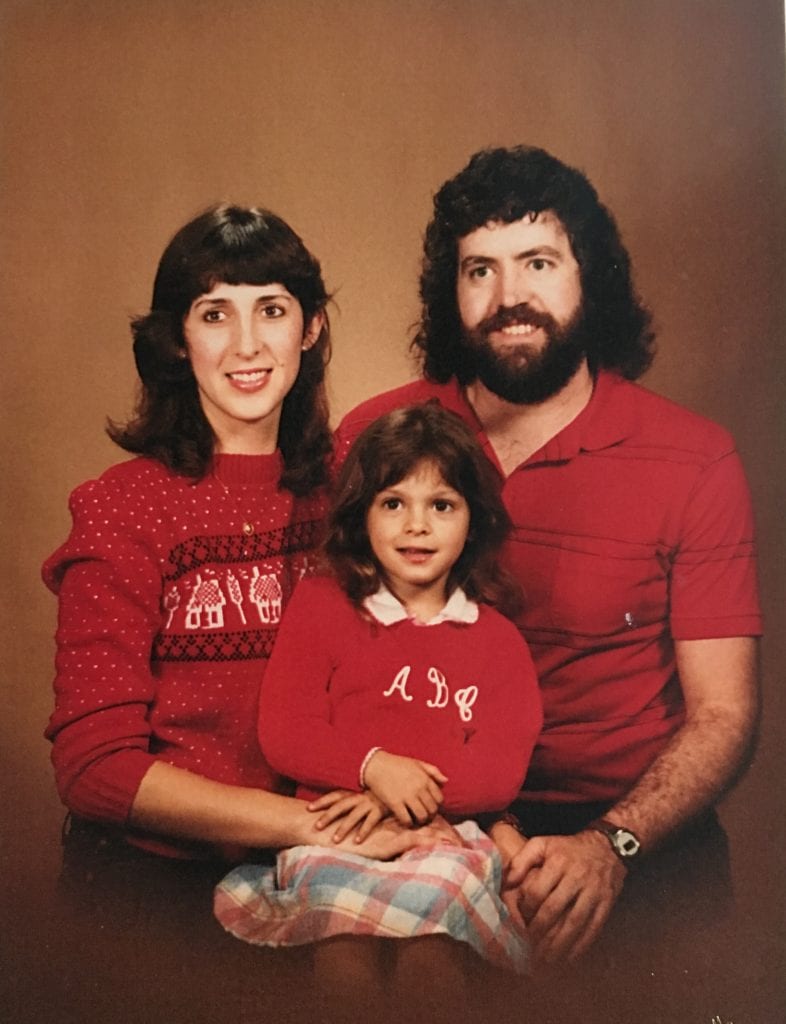 Growing up in small town Oregon I spent my summers skipping rocks on the river and taking a saltshaker out to the garden to pick tomatoes. My seemingly normal childhood—an outgoing honor roll student and varsity athlete—still had deep rooted vulnerabilities: a parent's alcoholism that led to divorce. My mom a single mom. My school years showed that even "normal kids" from "good homes' have traumas.
At seventeen, accepted into University, I thought I'd found the next chapter of getting out of my small town to see the world. But, suddenly pregnant and alone, those old vulnerabilities resurfaced. Until I met a young man who seemed to have all the support and care and solutions to scale my dreams. But that quickly became a nightmare when my "boyfriend" took me to Las Vegas and forced me into trafficking for nearly six years.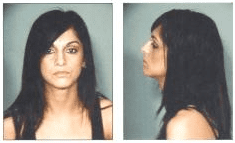 During that time, I was traded between three traffickers. I was bought and sold nightly. I was branded twice. Two men tattooed their names on my back like I was a piece of cattle. My face was broken in multiple places. I was hospitalized for dehydration and over exhaustion. Several different times, I was arrested for prostitution-related charges. I attempted to escape on four occasions and made it out for a short period of time. I tried to commit suicide twice. I was trapped in a life of chaos, with no hope for escape.
In 2006, the Feds raided one of our trafficker's homes and broke up the organized crime ring that controlled the operation. I saw an open window of opportunity after they took a plea deal for tax evasion, and in 2007, I made my last and final escape and I grabbed my daughter and ran.
Running for my life was the hardest, scariest decision I'd ever made. Because you're leaving with nothing. You have no social capital, no education, not even a pillow or fork to your name. Yes, you escape. In my case, I returned home to Oregon to try a fresh start. But then it's like, now what? What will I do with the rest of my life?
All I knew is that I had a huge gap in my job history, a criminal record and a ton of PTSD.
Turning my life around
I sat at my yard sale mismatched kitchen finds one night and got mad at God, "Is this really what you saved me for? Is this the abundant life I hear about in church?"
I was trapped in a life of chaos, with no hope for escape.
He replied, "If you give Me the same amount of time you gave the enemy, I'll never be outdone."
So, I told Jesus I'd give him six years. And things got radically better.
It wasn't easy. Turning your life around is hard. It's digging your heels in when you want to run and go back to what's familiar instead of trying to navigate this new world that you know nothing about. It's determining in your heart that you will do the opposite of what your brain is telling you to do. It's strengthening your spirit and saying no to your flesh, understanding that neurology and trauma are real. It's working deliberately and thoughtfully to take thoughts captive until they form new pathways in Christ.
During that time, I got a great job and married a wonderful man, and we eventually started our own business. I was learning to embrace normalcy.
But then one morning, the Holy Spirit spoke, "How can you sit in your comfy house with a cup of coffee when you know what it's like to be more afraid to go home then it is to get in a car with a stranger? How can rest when you know there are girls trapped in that life?"
Called to serve
So, in 2014, we sold our business and started the Rebecca Bender Initiative. My goal was to equip community professionals to recognize and respond to sexual exploitation. At first, I started anywhere that anyone would listen: MOPS, Youth Groups, etc.
We began by teaching them what human trafficking looks like and God blew favor. We turned it into a law enforcement training — how it works, how to reach the victims, and how to get to the bad guys. To date, our team has trained well over 100,000 first responders, including the FBI, Special Victims' units, vice and Homeland Security. I've even worked several cases as a human trafficking expert, taking the stand to testify at trials.
But shortly after, survivors and nonprofits started reaching out and asking if we offered any mentoring services for survivors find their Now What? I was finishing my master's degree in Christian Thought from Bethel Seminary and again, the Holy Spirit dropped in my heart. "If you can get a master's online you can mentor online."
It's one thing to dream. It's another to be able to lead people in the fight.
So, I replicated what my seminary was doing. I got the technology, wrote a 16-week curriculum and launched Elevate Academy; an online school geared to mentor survivors for life after trafficking. We started with five women and now we've had 756 survivors of trafficking in 8 countries and 3 languages who receive the holistic support they need to start over and heal regardless of where they live.
We've given them a faith-based toolkit that helps them unlock their dreams and skills. We help them unearth their purpose and worth and give them the encouragement and opportunities to go after all they were created to be. I want all people to know that their past does not have to determine their destiny.
Leadership changes everything
When I think about back of all God has done in this last decade and all that I can be through him in the next, I think about leadership. I'll be honest, I was kind of just feeling my way along in the beginning. I knew that as a survivor of human trafficking, I was being called by God to help others. But I lacked any kind of understanding of true leadership. I knew I could share a good story, but I didn't know how to be a leader. You've got to remember; I ran from a small farm town. I didn't have a lot of people pouring into me and encouraging me to dream big.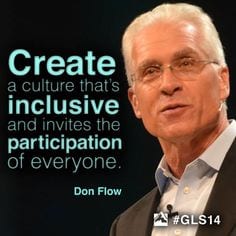 But about six years ago, a pastor friend invited me to my first Global Leadership Summit. It was being live streamed at a church nearby. He had an extra ticket, so I went. And I was just floored by what I heard. I remember being totally inspired by a speaker named Don Flow. He owns a car dealership in North Carolina, and he talked about coming alongside his employees and helping them dream. He gave them paid hours off to do what they love and give back to their community. In the process, it made them feel more invested in their work, and ultimately, they wanted to do more for the company.
With inspiration from his talk, I wrote a manifesto for how I wanted to lead the team that God was entrusting me with. And I began to run my nonprofit with the idea that it was going to be a bootcamp for the future leaders that God brought to my team.
I've had mentors in my life. I've had bosses and pastors. But The Global Leadership Summit exposed me to things I'd never been shown. It gave me the tools to expand my leadership and to develop my nonprofit with Kingdom principles in mind. I became not only a better leader, but a bolder leader – a leader who learned how to have crucial conversations and how to own my 10%, a leader who learned how to lead through the dip, with a pace of grace.
Today, we are committed to changing the way America sees and responds to human trafficking.
We're helping people and their churches and organizations find their lane and we're equipping survivors to find a seat at the table in almost every community in the U.S.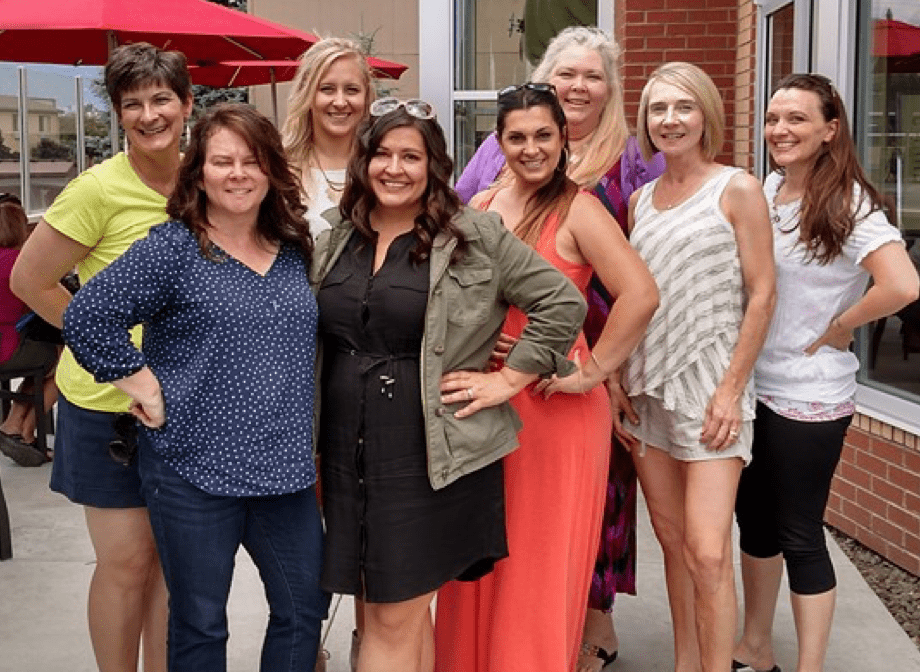 We take this giant issue and break into bite-sized chunks: prevention, intervention, outreach, restoration, policy reform and demand. When you look at all the nuances, you see the onramps to exploitation and the exit ramps are areas the church can be a catalyst for change. With high rates of foster kids at risk for trafficking we must do better. With high rates of young men addicted to porn turning to buying sex by 30, we must do better. We must be those as Albert Tate called, table flipping leaders to fight systems on both ends.
The GLS gave me the practical leadership tools I need to make my vision a reality. It's one thing to dream. It's another to be able to lead people in the fight.
When I was leaving London, I thought God could never use me in my small town, that I'd never find my place, my calling, be mentored or have a tribe. Today, because of Him and because of communities like the men and women who are a part of the Global Leadership Network, I learned that Jesus loves girls like me. I get to write books and produce, see women get their first job and find their lane. I've wept and cried on street outreaches and ran to crisis calls with detectives to pick up teens. Now I serve on the National Advisory Council to Congress, the Dept of Justice and many other boards. I get to help people see that it's not just about being a voice for the voiceless, it's about helping others use their voice to lead a movement.
To multiply the impact of positive influence and transformation in our world, consider donating to the Global Leadership Network to see more survivor leaders like Rebecca Bender receive the opportunity to attend The Global Leadership Summit! Send your gifts to GlobalLeadership.org/Give today!